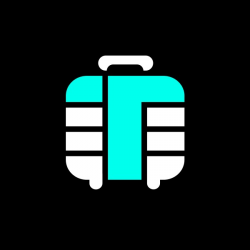 Klientų aptarnavimo vadovas (-ė)
UAB "Travel Union"
At Travel Union we are changing the existing and shaping the new rules for banking. Simple and efficient to use, transparent with no hidden fees and a must-have for travelers. Our team is expanding and we're looking for a dynamic and customer-centric individual to join us and build our Customer Support.
Role: Head of Customer Support at Travel Union
Objective: to manage, lead and assume responsibilities of all customer care activities and services to ensure that the Company has broad-based, satisfied clients.
Responsibilities:
• Develop Customer Support vision and strategy;
• Build scalable processes and policies;
• Set KPIs and establish a reporting scheme;
• Build, manage and motivate a multilingual Customer Support Team;
• Build a knowledge base for the Customer Support Team;
• Train Customer Support agents;
• Assist the customers when need is;
• Share customer insights with the management team;
• Cooperate with the development team on customer related tasks and projects.
Requirements:
• Motivated individual able to make decisions independently and work in a dynamic and fast-paced environment;
• Background in Customer Support and team management;
• Strong problem solving, analytical, prioritization and communication skills;
• Good with making judgement calls to drive efficiency and quality;
• Experience in building teams and processes will be considered an advantage;
• Strong verbal and written English skills.
Benefits:
• Motivating salary;
• Opportunity to build a team, lead it and develop professionally;
• High autonomy;
• Chance to really make a difference.
€
(Atlyginimas prieš mokesčius)